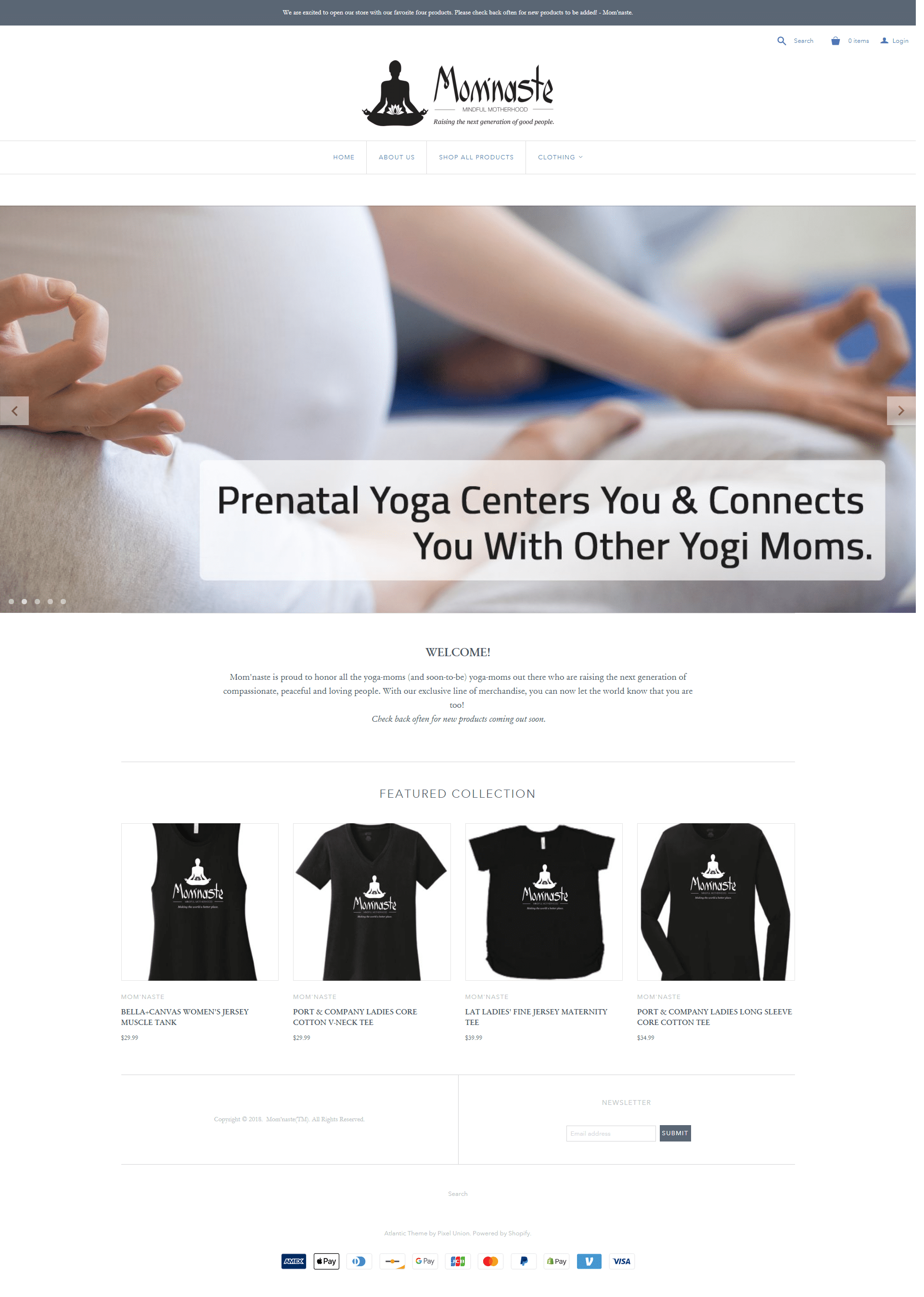 Mom'naste – Yoga Clothing eCommerce
Combining their love of yoga, helping expectant moms and enjoying their own yoga-wear, Mom'naste was ready to take their products online.  After much research, they decided that they wanted to go with Shopify for their online eCommerce site.  They didn't have any online technical skills but wanted to get setup and selling pretty quickly.  So they came to Webmaster For Hire to help them out.
We set up their shop and used an existing Shopify theme with minor modifications. Using their product images, we set up the initial products and descriptions. We, also, created the slides on the homepage.  Mom'naste was ecstatic to have their site completed in a fast turnaround time.  We wish them much luck in their online eCommerce endeavors.